Topic:
"A New Activism from a Clear Heart"
with Norma Nakai Burton M.Div. and Barbara Cecile

Barbara Cecile (recently returned from working with women activists in Turkey). She and Rev. Norma Burton will be sharing stories and wisdom based on Joanna Macy's sacred activism called "The Work that Reconnects".
Barbara works as a thinking partner, coach and guide for leaders in organizations which are involved in renewal processes. She teaches core leadership skills for senior executives who are interested in new forms of team governance. Since 1987, Barbara has pioneered the discipline of dialogue as a foundational capacity for large systems change.
Music by Dan and Jacqui (formerly of Patchy Sanders group) singing songs from their newly released album.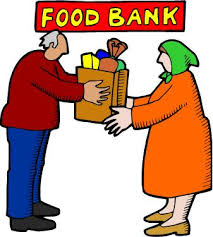 Food bank collection THIS week! Get ready for it. 
Requested needs are soups, cereals and cooking oils.  Please help!
Children not in school need a healthy breakfast!
An Interfaith Vigil
For LGBT Families in Orlando
Saturday morning, June 18, at 10:30 AM 185. N. Mountain
 The Havurah Synagogue in Ashland is hosting an interfaith vigil for the families of the victims of the mass murder in Orlando. The program will be held at the Havurah at 185 North Mountain Avenue, Saturday morning at 10:30 AM. The program will include a welcome by Gina DuQuenne, President of SOPride, as well as inspirational teachings, prayers, silent meditation, and songs. 
The presenters are Shirley Patton, Rev. Norma Nakai Burton, Father Tom Buechele, Bruce Borgerson, Rev. Nan L. White, and Rev. Ruth Kirby. Music by Rabbi David Zaslow, Bryce Ennis, and Alice Di Micele. 
Rabbi David Zaslows says, "At a time like this we can comfort each other with music and prayer, but by coming together we are telling those who commit acts of violence and terror that they cannot succeed." A freewill donation box will be at the front door and all proceeds will be given on behalf of the citizens of Ashland to the families of the victims in Orlando.